Fairport Central School District looking to hire more full-time staff, job fair to be held Thursday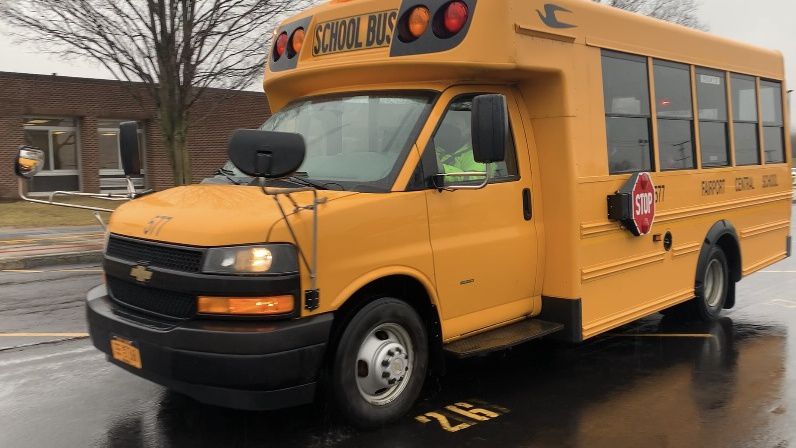 ROCHESTER, N.Y. — Nearly half way through the school year, many districts, including the Fairport Central School District, are still looking to hire more full-time staff. The district is holding a job fair at Fairport High School on Thursday at 4:30 p.m.
At the job fair, you can drive a school bus, try out cleaning equipment, and look around the new kitchen at the high school. Fairport hopes that by getting people involved in the hiring process, more people will want to join the Red Raider team.
"There are still a lot of jobs that don't involve teaching that we need to fill. "We need people to work in the building and grounds, as cleaners, custodians, in transportation, as drivers, and in food service," said Doug Lauf, the assistant superintendent for human resources at Fairport.
For the first time, the district is advertising a job fair on billboards and the radio to try to reach more people.
Lauf said, "We have radio ads on WDKX, 95.1, and 107.3."
Many school districts still use retired teachers and substitute teachers to get the job done.
Lauf said, "We have about 1,200 employees in the district as a whole. About half of them are teachers, and the other half have equally important jobs that help us run day-to-day business and meet the needs of our students."
If you need work, there's a good chance that the school district near you is hiring.
At Fairport High School, there is a job fair and hiring event for cleaning, building and grounds crew, food service, and transportation jobs until 8 p.m.